Theme restaurants, often with entertainment, offer unique dining
Theme restaurants are almost guaranteed to be unique, assembling friends with a common bond for a fun dining experience.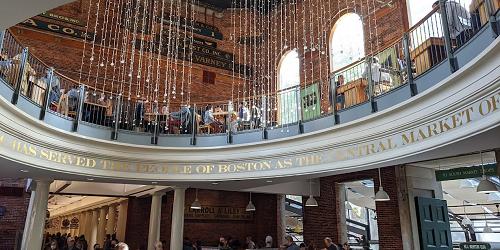 4 South Market Bldg. Boston, MA, 02109 Phone: 617-523-1300
Faneuil Hall Marketplace is Boston's hottest, new spot for dining and entertaining at 18 fine restaurants and outdoor cafes, including Cheers, Rustic Kitchen, Kingfish, Ned Devine's Irish Pub, Pinang, and McCormick & Schmicks. It's always a festival with free entertainment, incredible shopping and over 40 eateries in historic Quincy Market. Also here: world famous street performers and the Bull Market, an array of 38 unique pushcarts that feature the wares of New England artisans. For information call 617-523-1300.