Southeast Berkshires: History & Children's Museums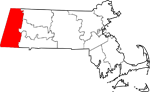 Southeast Berkshires:
History & Children's Museums
West Springfield to Holyoke to Indian Orchard. Total distance one way is 16 miles.
Map Link for this Scenic Drive Tour
West Springfield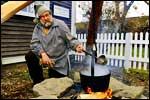 Tucked away in a shaded area of Eastern States Exposition,
Storrowton Village Museum,
at 1305 Memorial Avenue in West Springfield is authentic, re-created village of nine 18th- and 19th-century buildings assembled around a traditional town green. A tour of Storrowton offers an intimate look at Early American living. Storytelling and activity programs run throughout the year and include topics like Early American Crafts and Tales of Haunted New England. Great for kids.
-- From West Springfield, take Route 5 northward for 8 miles to …..
Holyoke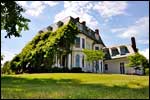 Wisteriahurst Museum
at 238 Cabot Street in Holyoke was the home of silk manufacturer William Skinner and his family. The house has stood as an example of elegance and fine architecture since 1874. The museum features original leather wall coverings, columns, elaborate woodwork and an interesting tale of how two generations perceived and used the house very differently. The museum's permanent collection includes decorative arts; paintings and prints, textiles and a rich manuscript collection of family and local papers.
-- From West Springfield, take Route 5 northward for 8 miles to …..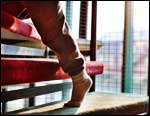 Children's Museum of Holyoke
at 444 Dwight Street is a fanciful place where children and adults learn together about art, science, and the world around them. Through hands-on exhibits, children discover how the world works, explore new roles for themselves, and learn by doing. When you visit, look for the hospital area, including an ambulance; the papermaking factory; the TV studio; the forklift truck, and more. Open year-round, Wednesdays to Sundays.
From Holyoke, take Route 141 for 9 miles to…
Indian Orchard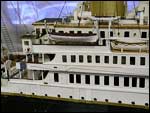 It is hard to imagine any Titanic fact or memento that is not represented at the
Titanic Museum
at 208 Main Street, including many Titanic survivors' artifacts. A nine-foot Titanic model shows in tiny detail what the largest ship in the world looked like in 1912. The rest of the White Star family can be seen in an impressive miniature model collection featuring a panorama of the White Star Line. Open year-round, daily.
Map Link for this Scenic Drive Tour