North of Boston & Cape Ann Seafaring Tour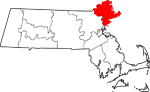 North of Boston & Cape Ann Seafaring Tour
Rockport to Gloucester to Essex to Ipswich to Newburyport
Total distance one way is 24 miles. See more at Cape Ann Vacations.
This drive is a showcase for New England's seaports, Colonial era farms, village centers, and period architecture. This route is anchored by Rockport, a seaside art haven. It passes through Gloucester, a historic fishing community, and Essex, with a thriving antiques trade, and ends at Newburyport, a historic shipbuilding port.
Map Link for this Scenic Drive Tour
Rockport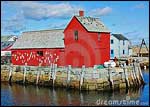 This town on a peninsula jutting into the Atlantic is famous for viewing art at many great galleries. Walk out onto
Bearskin Neck
to enjoy souvenir shopping and look at Motif No. 1, the fishing shack that's been depicted by innumerable artists.
Straitsmouth Island Lighthouse
can be seen from Bear Neck. Dock Square and Main Street are chock full of fun shopping and artwork.
Toad Hall Bookstore
is packed with new and used books and local characters. Check the programming at the beautiful
Shalin Liu Performance Center
for your next visit.
-- Take Route 127 southwest for 4 miles to …
Gloucester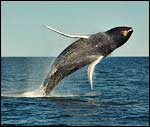 This is a historic fishing port, made famous by the book and movie "The Perfect Storm." Be sure to visit the
Gloucester Fishermen's Memorial
on Western Avenue south of the town center. The Annisquam Lighthouse on Wigwam Point River is a beauty. Others include the Eastern Point and Ten Pound Island lighthouses.
The Maritime Heritage Center
at 23 Harbor Loop preserves Gloucester's maritime industrial history with fascinating exhibits. Gloucester has many whale watch tour companies. Take a whale watch trip or plan one for the future.
Dogtown
is a
really
unusual walking park just north of town, off Route 27. It is a wild area filled with mysterious mottos carved into boulders.
-- Take Route 128 and then Route 133 west for 7 miles to …
Essex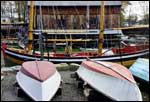 This pretty town is immersed in ship building history, antique shops, and surrounded by beautiful marshes and marsh meadows. A fun stop here is the very hospitable
Essex Shipbuilding Museum
, which tells the extraordinary story of a small New England village that built more two-masted wooden fishing schooners than any other place in the world. Features include antique shipbuilding tools, photographs, documents, exhibits portraying the shipbuilding industry, and the schooner Evelina M. Goulart.
-- Take Route 133 about 5.5 miles northwest to…
Newburyport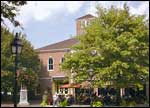 Newburyport is on a tidal portion of the Merrimack River, just upriver from the Atlantic. Like other Cape Ann towns, it is a place of wonderful art galleries.
Newburyport ArtWalk
is a self-guided walking tour of galleries.
Somerby's Landing Sculpture Park
on the downtown boardwalk is a brilliant fixture on the refurbished waterfront. In the center of downtown, the
Firehouse Center for the Arts
offers musical and stage productions and art exhibits. The
Custom House Maritime Museum
on Water Street lives up to its name. Nearby
Plum Island
is a long barrier island with a wildlife refuge, restaurants, and beautiful sandy beaches. Great place for a drive, wildlife watching, and eco tours.
Map Link for this Scenic Drive Tour