Massachusetts Reopening 2020
---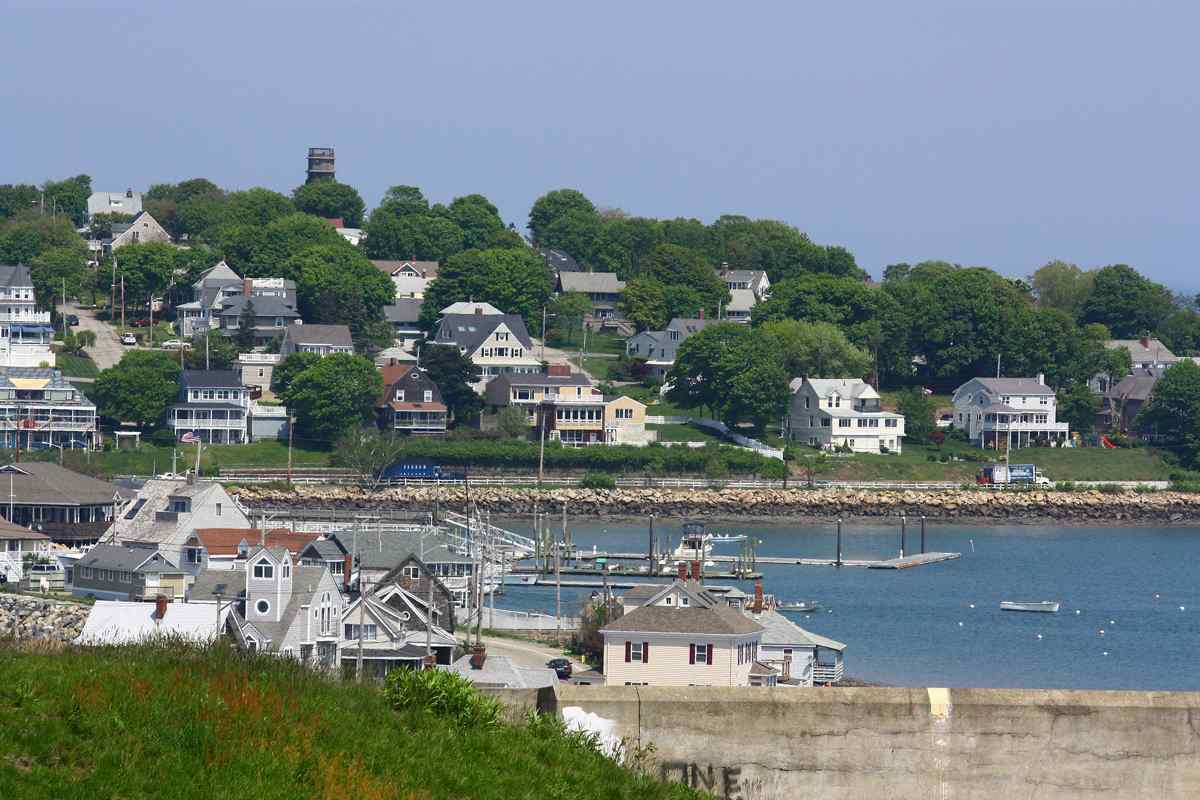 Connecticut
,
Maine
,
New Hampshire
,
Rhode Island
,
Vermont
.)
Posted November 2:
Starting Friday, November 6, updated rules for Covid protection are in effect in Massachusetts.
People are asked to stay home between 10 p.m. at 5 a.m. Exceptions are going to work, running essential errands, and taking a walk. The following businesses must close to customers by 9:30 p.m.: restaurants, retail and marijuana sales. Arcades, theaters, drive-ins, youth and amateur sports, golf facilities, recreational boating, zoos and nature centers, museums, gyms and fitness centers, personal services like hair and nail salons.
All gatherings except for religious and political gatherings must end and disperse by 9:30 p.m. Indoor gatherings at private residents limited to 10 people, outdoor gatherings at private residents limited to 25 people. Those limits for public spaces and venues are 25 indoors and 50 outdoors. Face coverings are required in any public space, regardless of distancing. Face coverings required in in cars if carpooling with anyone outside of your household.
Massachusetts Reopening
Posted August 6:
Starting August 7, Massachusetts has removed Rhode Island from its Covid low-risk states, meaning that people traveling into Massachusetts from Rhode Island must fill out a
Massachusetts Travel Form
. Exemptions includes people who are passing through Massachusetts to connect to their airplane, bus or train, or to stop at a highway rest stop; people commuting to school or work; and patients receiving medical care. Massachusetts classifies these states as low-risk and not requiring a form: CT, ME, NH, NH, NY, VT, HI.
Posted here July 27:
To protect everyone's health, Massachusetts is ramping up rules for travelers. Starting August 1, all travelers entering Massachusetts—including college students, out-of-state residents and MA residents returning home—must complete new rules if they are coming from states NOT designated low risk. Low-risk states are NY, NJ, CT, Maine, RI, VT, NH and HI. All other arrivers must complete the
Massachusetts Travel Form
before arrival; OR show a negative COVID-19 test result no more than 72 hours old; OR quarantine for 14 days in Massachusetts. Quarantine rules are strict: people in quarantine may not leave the dwelling except for urgent medical care; food must be delivered. Breaches of quarantine may result in a $500 fine per day.
Full rules
.
Quarantine rules
.
Posted July 8:
Massachusetts began its
Phase 3 reopenings
on July 6; Boston will follow with Phase 3 guidelines on July 13.
Businesses that may reopen in Phase 3 include movie theaters and outdoor performance venues; museums, cultural and historical sites; fitness centers and health clubs; certain indoor recreational activities with low potential for contact, including casinos. Professional sports teams, under the authority of league-wide rules, may hold games without spectators.
Gatherings:
Indoor gatherings are limited to eight people per 1,000 square feet, but should not exceed 25 people in a single enclosed, indoor space.
Outdoor gatherings in enclosed spaces are limited to 25 percent of the facility's maximum permitted occupancy, with a maximum of 100 people in a single enclosed outdoor space. This order does not apply to outdoor, unenclosed gatherings if proper social distancing measures are possible.
Casinos:
Massachusetts' three casinos are reopening slowly.
Plainridge Park Casino
in Plainville reopened July 8.
Encore Boston Harbor
in Everett said it plans to open up on Sunday, July 12.
MGM Springfield
will open on Monday, July 13.
Posted July 2:
All travelers arriving to Massachusetts – including Massachusetts residents returning home – are instructed to self-quarantine for 14 days, except that, beginning July 1, 2020, travelers from Rhode Island, Connecticut, Vermont, New Hampshire, Maine, New York, and New Jersey arriving in Massachusetts are exempt from this directive and need not self-quarantine for 14 days.
More details.
June 8.
Massachusetts begins
Phase 2
of reopening today. Each new phase will be in place for at least three weeks. Travel-related places that may reopen June 8 include:
Hotels and motels will be allowed to open but under a series of conditions. They may not host events, functions or meetings.
Retail stores, at 40 percent of maximum capacity. Face coverings must be worn.
Outdoors
Outdoor athletic facilities will open for youth and adult activities. Indoor athletic facilities will reopen only for sports camps for children under the age of 18. Locker rooms will remain closed.
Yoga, tai chi and outdoor workout classes where people do not share equipment or have physical contact are permitted with people wearing facial coverings and maintaining a distance of at least 12 feet and with no more than 10 people gathering.
Walking and biking on rail trails and yoga in the park are allowed with visitors maintaining a 6-foot distance.
Outdoor recreation including pools, playgrounds and driving ranges.
Picnics and grill areas may open.
Dog parks will also open Monday, but shared water dishes, toys and other items should not be handled by dogs or people.
Spray parks and playgrounds are open with visitors required to wear face coverings or masks.
All outdoor public and semi-public (membership) pools may open at 40 percent capacity with indoor facilities only for supervised youth sports leagues and summer sports camps for participants under 18 years old.
Sports
Sports teams, from professional to local youth leagues, can begin practicing. No games or public admission are allowed.
Locker rooms and changing areas will remain closed, though facilities must provide access to showers, either outdoor or indoor.
Children
Day camps and childcare facilities can open but this does not include overnight camps.
Still Closed:
These close-contact services will still remain closed: Hot tubs and whirlpools, hair removal and replacement, nail care, skin care, massage therapy, makeup salons and makeup application services, tanning salons, tattoo and piercing services, personal training, with restrictions.
Lodging
---
Under Phase 2 of reopening, starting June 8, Hotels and motels will also be allowed to open but under a series of Conditions. They may not host events, functions or meetings. Visitors are asked to not to travel to Massachusetts if they have COVID-19 symptoms. Massachusetts travel information.
Restaurants & Bars
---
Parking at Logan - Massachusetts Port Authority (Massport) has closed the Economy Parking Garage at Logan Airport. Central Parking, which is connected to all terminals via walkways, is open.

Ground Transport to Logan - Logan Express service at the Braintree, Framingham and Woburn locations will operate hourly. The Peabody and Back Bay services are temporarily suspended. More about Logan Express.

Water transportation to Boston Logan has suspended operation until further notice.

Boston Logan will continue to run an on-airport shuttle throughout the day and night, but fewer buses may be running. Select full-service restaurants at Logan are selling offering takeout and some food court and grab-and-go options. See link above at Logan Airport in Boston for list of open restaurants.
MBTA
---
All service levels have been adjusted to assist travel for healthcare and emergency workers. Shared trips on The RIDE have been eliminated. RIDE customers must book trips 1-3 days in advance. The CharlieCard Store is closed until further notice. Customers should board at the rear doors of buses and street-level trolley stops. Stations and vehicles are being cleaned and sanitized often.
See guidelines for reduced MBTA service here.
Golf
---
Massachusetts golf courses may re-open as of May 7. Golfers and users of the courses are asked to maintain social distancing. No caddies or golf carts will be allowed. Golfing groups will be limited to four persons. Facilities like pro shops and restaurants will be closed.
State Parks
---
Massachusetts state parks and other natural resources managed by DCR remain open and accessible to the public. Visitor centers and campgrounds are closed. However, please:
Limit your time outdoors;
Stay in small groups of fewer than ten people;
Keep open space between people;
Do only non-contact recreation;
Leave a park or area if large numbers of people begin to gather;
Stay home if you are sick, over age 70, and vulnerable to illness;
State beach parking and parkways are closed. Beaches will remain open to pedestrians and bicyclists "for transitory use only" like walking, running or solitary fishing.
Recreational Boating
---
Beginning May 25, allows recreational boating and the operation of rowing and sailing facilities, yacht clubs, boat clubs and boat rentals. The occupants of a vessel should be no more than a single household group and no more than ten people are aboard a single vessel at any one time. Recreational boating information.
Retail
---
Retail (such as clothing stores, toy stores, jewelry stores, nurseries and garden centers that don't sell food products, adult use cannabis stores) were permitted to reopen on May 25 during Phase 1 for curbside pickup and delivery only. At Phase 2, browsing inside the store will be permitted with restrictions.
Other
---
Hancock Shaker Village re-opens outdoor spaces on June 4. Lambs, kids, and calves are in outdoor homes; piglets are on the way. Wide-open spaces at the Village include walking trails and a large garden. A one-way route through the barnyard and Village passes animals and leads to the one-mile Farm & Forest Trail. Pre-purchased admissions for timed entries are required. New hours are Thursday-Sunday, 10 a.m.-3 p.m. Phone 413-443-0188. Details.

Naumkeag, the Gilded Age home in Stockbridge, MA, opened May 28, the most recent of 70 properties of the Trustees of Reservations open to the public who live nearby. For the most part, only outdoor areas of these properties are open, and any food services are grab-and-go style. No indoor rest rooms. Visitors from outside Massachusetts are asked to stay away for now. Other Trustees properties that are open on a limited basis now include deCordova Sculpture Park and Museum in Lincoln, Fruitlands Museum in Harvard , and World's End in Hingham.Visitors must wear masks and keep distance from each other.