Boston and Cambridge are rich with state and local parks with fun activities all year
Boston's got year-round fun and activity starting with a string of urban parks along the Charles River for walking, biking, paddling, bird watching and boating. The Charles River basin offers bicycling and running paths including a 20-mile loop from Science Park to Watertown Square There are picnic grounds, boat launches, recreation centers, ice skating rinks and swimming pools. Plan a
romantic getaway
or take an
affordable vacation
and get out into the fresh air.
Islands in Boston Harbor, and easy ferry ride from downtown. Swimming, hiking, picnicking. A fun day trip
Thirty-four islands are located an easy ferry ride from downtown Boston comprise the Boston Harbor Islands National Park Area. Great for day trips, although camping is allowed on four islands (reservations are required). Two islands have great swimming beaches; one is lifeguarded. Wonderful for walking, picnicking, swimming, and fishing. Find a
ferry
to the islands.
Season & Hours:
Mid-May to mid-October; see ferry schedule
Learn about
camping
,
hiking
,
fishing
,
swimming
, and
attractions
at this park.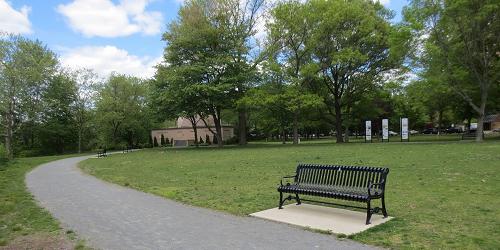 Off Mystic Valley Parkway Medford, Somerville, Everett, MA Phone: 617-727-5380
Series of parks and green spaces along Mystic River; accessible by MBTA trains; walking, biking, picnicking, swimming
The Mystic River Reservation is a string of parks and green spaces along the Mystic River and including the twin Mystic Lakes. The two major lobes of the Reservation are along Mystic Valley Parkway (Route 16) but are divided by one offshoot of the Mystic River and the Fellsway (see map). Activities at these parks include walking and jogging, bicycling, picnicking, and access to water sports at
Mary O'Malley Park
and the
Mystic Lakes
.
The Reservation is accessible by commuter trains. Take the MBTA to W. Medford or Wedgemere stations for access to Mystic Lakes. Take the Orange line to Wellington Station for access to Mystic River. Bus lines to Medford Square provide access to the bike path.
Open year round, dawn to dusk.
43 Commonwealth Road Natick, MA Phone: 508-653-9641
Day-use park for water sports; some sports are allowed or prohibited on the 3 sections of the lake
This park is located along the three large, north-south lobes of Cochituate Lake. The northern and middle sections of the lake are divided by the east-west Interstate 90 and State Route 30. The middle and southern sections are split by the east-west State Route 9.
Activities include boating, swimming, and fishing on its three large lakes. Picnicking, swimming, and boat launching are limited to the middle lake, where the main body of the park is located. Boaters may gain access to the other lakes through channels under roadways. Jet skis are not allowed.
On heavy-use weekends, the parking area can reach capacity, requiring temporary closing of the parking lot. For closure updates, follow Twitter at @MassDCR or call the state Department of Conservation and Recreation at 617.626.4973.
Daily parking fee: $8 for Massachusetts vehicle; $10 for out-of-state vehicle
String of urban parks along Charles River offers walking, biking, paddling, boat ramps
Charles River Reservation is a park extending from Boston Harbor up Charles River for 20 miles. It touches recreational properties and parks in Boston, Cambridge, Watertown, Waltham, Newton, Weston, Needham, Wellesley, and Dover. Recreation in the reservation includes walking, bicycling, bird watching and water sports like rowing and paddling.
The part of the reservation from downtown Boston is the Charles River Basin, which includes the Esplanade on the Boston side. The esplanade is the location of the July Fourth concert. The Upper Charles River section begins at Watertown Square and extends to Riverdale Park in West Roxbury.
Map of Charles River Basin (PDF)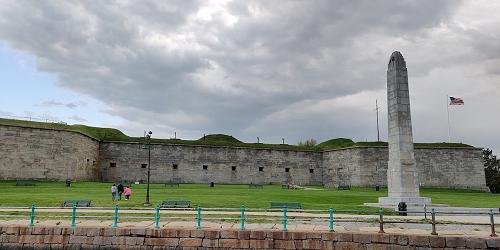 William J. Day Blvd. South Boston, MA Phone: 617-727-5290
Bayside string of parks and beaches easily accessible to Boston; walking, swimming, fishing
This urban park consists of a three-mile stretch of parks and beaches along Dorchester Bay, easily accessible from Boston. Carson Beach offers some beautiful views and public amenities. Carson Beach also has a walkway for people to walk, bike, or run along the water's edge from Castle Island to the Kennedy Library.
Season & Hours:
Open year-round.
Learn about
hiking
and
fishing
at this park.