Boston has excellent art museums & galleries to enjoy on your getaway
Come to Boston for culture and discover the amazing variety. Explore millennia of art and history and works of the masters from Picasso to Warhol. There's African, Asian, Islamic, Chinese and Indian art and artifacts, sculpture, ceramics and prints, Greek and Roman statuary and the oldest collection of automobiles. The Mary Baker Eddy Library celebrates an extraordinary life in an 11-story Boston landmark. The U.S. revolutionary warship Old Ironsides houses the ship's logs, weapons, charts, journals, and more. Stay in luxury
4-5 star luxury hotels
and enjoy additional pampering at a
hotel spa
.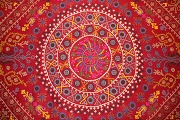 65 Main Street Watertown, MA, 02472 Phone: 617-926-2562
Explore three millennia of rich culture, art and history
This must-see destination for lovers of culture and art has amassed a vast collection of textiles, artifacts, metal work, and more, spanning 3,000 years of Armenian history. In its more than 40-year history, the museum has grown from a small collection stored in a church parish to a full-scale museum housed in a four-story building at the center of Watertown. Its permanent collections include the photography of Yousuf Karsh (known for his iconic portraits of Ernest Hemingway, Winston Churchill, and many others) and an eye-opening exhibition explaining the history and effects of the Armenian Genocide. You don't have to be Armenian to find something fascinating at this premier destination for student groups, families and tourists. Click on our link above to plan your visit and learn more.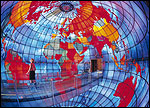 200 Massachusetts Avenue Boston, MA, 02115 Phone: 617-450-7000
An Extraordinary Life Celebrated in a Boston Landmark
In 1875, teacher, author and healer Mary Baker Eddy published "Science and Health," her seminal document in the founding of the Christian Science movement. Here in this magnificent 11-story library and museum, a Boston landmark, follow the spread and impact of the teachings and practices that marked her extraordinary life and work through books, documents, photographs, and exhibits. Visit the Mapparium, a three-dimensional perspective of the world of 1935 and a symbol of the global outreach of Eddy's Christian Science Monitor, launched in 1908, and reading rooms across the globe. Special events, webcasts, and children's programs add further breadth while state-of-the-art computer programming in the Hall of Ideas illustrates how ideas cross time and geography to change the world.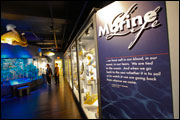 26 Oxford Street Cambridge, MA, 02138 Phone: 617-495-3045
Dinosaurs, Glass Flowers, Meteorites – Explorers Welcome!
One of the four Harvard Museums of Science & Culture, this museum displays some 11,000 specimens drawn from Harvard's vast collections, including the Blaschka Glass Flowers, Sea Creatures in Glass, huge whale skeletons, hundreds of mammals, birds, and the world's only mounted skeleton of the 42 foot-long Kronosaurus. Explore a timeline of Earth's history, and see 3,000 rare minerals and gemstones. New and changing multi-media exhibitions showcase cutting-edge research. The museum is an easy 8-minute walk across Harvard's historic campus from Harvard Square's popular shops, restaurants and MBTA station. The museum is connected to Harvard's Peabody Museum, and one admission fee covers both museums.
At Harvard University - 11 Divinity Avenue Cambridge, MA, 02138 Phone: 617-496-1027
Experience the World in One Museum
Explore towering Native American totem poles, large Maya sculptures, and artifacts of the ancient world at Harvard's anthropology museum. Ambient sound, motion, and historic and contemporary Plains art animate nineteenth century Lakota drawings from a warrior's ledger collected at the Little Bighorn battlefield. Discover the native cultures of Latin America before and after 1492, when the first voyage of Christopher Columbus initiated dramatic worldwide changes. Explore the enduring importance of rivers and canoes in Penobscot tribal life and on relationships between the tribe and non-Indians. See how students lived at colonial Harvard, and the role of the 17th-century Indian College in Harvard's early years. Trace the history of early anthropology through the 1893 Chicago World's Fair and more in the museum's 150th anniversary exhibition. Admission to the connected Harvard Museum of Natural History and its famed Glass Flowers is included. Open daily 9:00 AM–5:00 PM.
220 Morrissey Blvd. Boston, MA Phone: 617-514-1600
The Library and Museum are dedicated to the memory of President Kennedy. They portray the life, leadership, and legacy of President Kennedy through multi-media methods. The buildings are on a ten-acre park overlooking Boston harbor and the region where Kennedy grew up and began his legendary career.
Hours: Year-round, daily, except major holidays, 9 a.m.-5 p.m.
Admission: Adults, $14; seniors over age 61 and college students, $12; youth age and U.S. armed forces veterans, 13-17 $10
Rose Art Museum at Brandeis University
5 South Street Waltham, MA Phone: 781-736-3432
The Rose Art Museum specializes in modern and contemporary art. It has top-shelf works by, among others, Picasso, Willem de Kooning, Claes Oldenburg, Robert Rauschenberg, Jasper Johns, Morris Louis, Andy Warhol, Ed Ruscha, Roy Lichtenstein, and Ad Reinhardt. When you enter campus through the main entrance, take a left. You will pass the admissions building and the round Spingold Theatre building, both on your left. The Rose Art Museum will be on your left. Hours: Tuesday through Sunday, noon to 5 p.m. Admission: Free. Information: www.brandeis.edu/rose/
Milton Art Museum
900 Randolph Street Canton, MA Phone: 781-821-2222
The Asian Collection includes examples of original art and artifacts, prints, sculptures and craftsmanship from the Asian cultures. Thai Headdresses, Bhuddahs, Furniture, Sume-i painting, Chinese and Japanese Calligraphy are on permanent display. The Western collection includes Remington and Russell cast bronzes, and American and European etchings and lithographs spanning from 18th to the 20th century. On exhibit are Piranesi, Turner, Renoir, Picasso, Chagall, Manet, Cezanne, Kollwitz, Whistler, Signac and Baskin to name a few. The modern art collection of signed prints include Warhol, Dali, Margritte, Komjate, Miro, Motherwell, Hundertwasser, Lebadang, and Calder. Hours: Monday-Thursday, 8 a.m.-7 p.m.; Friday, 8 a.m.-5 p.m.; Saturday, 9 a.m.-noon. Admission: Free. Information: miltonartmuseum.org/
Larz Anderson Auto Museum
15 Newton Street Brookline, MA, 02445 Phone: 617-522-6547
The Larz Anderson Auto Museum is home to America's oldest car collection. For over 75 years the Larz Anderson Auto Museum has been supporting the community through a variety of educational programs, exhibits, and lectures. Hours: Tuesday through Sunday from 10 a.m. to 4 p.m Admission: Adults, $10; military people, seniors, students, and children age 6-12, $5. Information: larzanderson.org.
Museum of African American History, Boston campus
46 Joy Street, Beacon Hill Boston, MA, 02114 Phone: 617-725-0022
The African Meeting House and Abiel Smith School on Beacon Hill, both built in the early 1800s, are in what once was the heart of Boston's 19th-century African American community. The buildings remain a showcase of black community organization and black craftsmanship. Once a church, a school, and a meeting place, the African Meeting House is open to the public. The Abiel Smith School, the nation's first public school for African American children, houses a first-class exhibit space and the museum store. Hours: Monday-Saturday, 10 a.m.-4 p.m. Admission: Adults, $5; children age 12 and younger, free; seniors and youth age 13-17, $3. Information: www.afroammuseum.org/boston_campus.htm
Institute of Contemporary Art
100 Northern Ave. Boston, MA, 02210 Phone: 617-478-3101
The Institute of Contemporary Art unveiled its new home on Fan Pier on Boston's waterfront in December 2006. The building's dramatic cantilevered design integrates the city's HarborWalk into the museum and offers shifting views of the harbor. The design weaves together interior and exterior space, producing shifting perspectives of the waterfront throughout the museum's galleries and public spaces. Hours: Tuesday, Wednesday, Saturday and Sunday, 10 a.m.-5 p.m.; Thursday and Friday, 10 a.m.-9 p.m. with free admission on Thursdays from 5-9 p.m. Admission: Adults, $15; seniors, $13; students, $10. Information: www.icaboston.org/
Longyear Museum and Historical Society
1125 Boylston Street (Route 9) Chestnut Hill, MA, 02467 Phone: 617-278-9000
Exhibits focus on the life of Mary Baker Eddy, founder of the Christian Science Church.
Hours: Monday, Thursday-Saturday, 10 a.m. to 4 p.m.
Admission: Free.
Information: www.longyear.org.
United States Naval Shipbuilding Museum
This museum is home to the USS Salem, the world's only preserved heavy cruiser and place for children and families to explore this unique fighting vessel. In addition to day trips, kids can camp overnight on the USS Salem and take part in hands-on activities like radar tracking, damage control, simulated fire fighting, scavenger hunts, cold water survival, and first aid lessons.
Arthur M. Sackler Museum
485 Broadway Street Cambridge, MA, 02138 Phone: 617-495-9400
Ancient, Asian, Islamic, and Later Indian art: Chinese jades, bronzes, and cave temple sculpture; Korean ceramics; Japanese wood block prints; and Greek and Roman sculptures, vases, and ancient coins. Hours: Tuesday–Saturday, 10 a.m.–5 p.m. Admission: Adults, $9; seniors 65 and older, $7; college students, $6; children under age 18, free. Information: http://hvrd.me/T7CdJb
Busch-Reisinger Museum
32 Quincy Street Cambridge, MA, 02138 Phone: 617-495-9400
Collections of art from Germany, Austria, Switzerland, and related cultures. Major holdings of Austrian Secession art, German expressionism, 1920s abstraction, and Bauhaus archives. Post-war and contemporary art from German-speaking Europe including work by Joseph Beuys. Of particular interest is the lovely sculpture garden. Hours: Tuesday–Saturday, 10 a.m.–5 p.m. Admission: Admission: Adults, $9; seniors 65 and older, $7; college students, $6; children under age 18, free. Information: http://hvrd.me/UDtbmd
Fogg Art Museum
32 Quincy Street Cambridge, MA, 02138 Phone: 617- 495-9400
Collections illustrate the history of Western art from Middle Ages to the present with major focus on Italian early Renaissance, British pre-Raphaelite, and 19th-century French art. Major collection of Impressionist and post-impressionist work and works by Picasso. Hours: Tuesday–Saturday, 10 a.m.–5 p.m. Admission: Adults, $9; seniors age 6 and older, $7; college students, $6. Information: http://hvrd.me/Qjfixw
The Museum of the National Center of Afro American Artists
300 Walnut Avenue Boston, MA, 02119 Phone: 617-442-8614
A total focus the art of Afro-Americans, including exhibits, tours, lectures, films, and concerts. Hours: Tuesday through Sunday,1-5 p.m. Admission: Adults, $4; seniors and students, $3. Information: www.ncaaa.org/museum.html.
Davis Museum at Wellesley College
Wellesley College, 106 Central Street Wellesley, MA Phone: 781-283-2051
The beautiful Rafael Moneo-designed Davis Museum offers innovative temporary exhibitions and spacious galleries for the museum's permanent collection of nearly 10,000 works of art that spans the 3,000 years of art history. The permanent collection features American Art. This hidden gem on the Wellesley College campus is free and open to all. Hours: Tuesady–Saturday, 11 a.m.-5 p.m.; Sunday, noon–4 p.m. Admission: Free. Information: www.davismuseum.wellesley.edu.
Charles River Museum of Industry
154 Moody Street Waltham, MA, 02453 Phone: 617-893-5410
Located in America's first factory, the history 1814 Boston Manufacturing Company textile mill, on the National Register of Historic Places. Exhibits include the American Industrial Revolution, steam power, Waltham Watch Company, plus the bicycle and automobile manufacturing industries along the Charles River. Explore the inventions that powered America into the modern age and the geniuses who perfected them. Hours: Thursday through Sunday, 10 a.m.-5 p.m. Admission: Adults, $7; students, $5; seniors, $5. Information: www.crmi.org/
USS Constitution Museum
24 Fifth Street at the Charlestown Navy Yard Charlestown, MA, 02129 Phone: 617-426-1812
The USS Constitution Museum serves as the memory and educational voice of USS Constitution, "Old Ironsides," the world's oldest commissioned warship afloat. The museum houses the ship's logs, weapons, charts, journals, arts, and more. Visitors fire a cannon, swing in a hammock, or command the USS Constitution in battle using a computer.
Hours: November 1-March 31, daily, Thursday-Sunday, 10 a.m.-5 p.m.; April 1-October 31, daily, 9 a.m.-6 p.m.
Admission: Adults, $5; seniors, $3; children, $2.
Information: www.ussconstitutionmuseum.org.
Boston Children's Museum
The museum's interactive exhibits focus on early childhood development and have three themes: arts, culture, and science. Exhibits that encourage children to have fun while they learn are extensive, including the New Balance Climb, a climbing maze made up of brightly painted towers and tubes; Science Playground, a series of sensational physical science exhibits; Hall of Toys, filled with intricate dollhouses, and much more.
Commonwealth Museum
220 Morrissey Boulevard, Columbia Point Boston, MA, 02125 Phone: 617-727-9268
The entire state of Massachusetts is on display: Places around the state, famous people who were born or have resided in the state, in addition to its politics and special role in America's history. Hours: Monday–Friday, 9 a.m.-4:45 p.m. Admission: Free. Information: http://bit.ly/WPnWi