Boston and Cambridge brim with history, museums, shopping at Faneuil Hall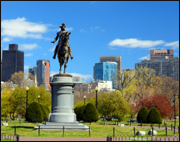 The many attractions of Boston and Cambridge bring delight to visitors from around the country and the world. The city's museums – for fine arts, science, and children – along with the world-class New England Aquarium, are fun for family vacations, as is a ferry ride to the not-far-off Boston Harbor Islands. Everyone enjoys following the red brick path of the Freedom Trail among the churches, cemeteries, and Colonial buildings where Revolutionary history unfolded. Shopping is great at Faneuil Hall Marketplace and Newbury Street. It's easy to find
lodgings
for
families
, or people who love
luxury
, or people looking to sink into a
spa
after a day of touring, or even people who could like to find a
deal for under $150
.
26 Oxford Street Cambridge, MA, 02138 Phone: 617-496-1638
The four museums on the campus of the oldest university in the country offer permanent and changing exhibitions and public programs for all ages. Explore thousands of specimens from around the globe, from the 42-foot-long Kronosaurus to exquisite Glass Flowers; from massive Maya and Egyptian monuments to finely calibrated scientific instruments acquired by Benjamin Franklin. See Penobscot Canoes at the Peabody Museum of Archaeology & Ethnology. Admire rare minerals and gemstones, explore New England Forests, or immerse yourself in Marine Life at the connected Harvard Museum of Natural History. Don't miss the free Harvard Semitic Museum and Harvard's Collection of Historical Scientific Instruments. The museums are just an 8-minute walk from the Red Line T and Harvard Square.
One Franklin Park Road Boston, MA, 02121 Phone: 617-541-5466
One hundred years of great fun and adventure in Boston's largest park
Year round here's a great fun day out at one of Boston's major attractions and largest park. Opened to the public in 1912 and operated by Zoo New England, the seventy-two acre park features wildlife from around the world. Get up close to African lion, Masai giraffe and Grevy's zebra, plus lowland gorillas, lemurs, sloth and other beasts in special exhibits including the Tropical Forest, Kalahari Kingdom, and the Giraffe Savannah. Experience a unique bird adventure at the Aussie Aviary, open seasonally, featuring hundreds of brightly colored budgies in free flight. There are programs and classes for every age and group, a Zoo camp, the Gift Shoppe, and indoor facilities for birthday parties, corporate events and celebrations of every kind.
598 Assembly Row Somerville, MA, 02145 Phone: 866-228-6439
LEGOLAND Discovery Center is a one of a kind attraction near Boston
Designed for families with a spacious family restroom, full baby changing facilities, plus wheelchair and stroller accessibility throughout, the Discovery Center is a great place to spend a day and help your child learn new building skills in a most magical atmosphere. With 2 rides, 10 LEGO build and play zones and workshops by the Master Model Builder, you'll have plenty to enjoy and bring home with you. Plan a LEGO themed birthday party, a one-of-a-kind school trip, and get group pricing on tickets. Relax in the café and purchase all your favorite LEGO products in the amazing retail shop.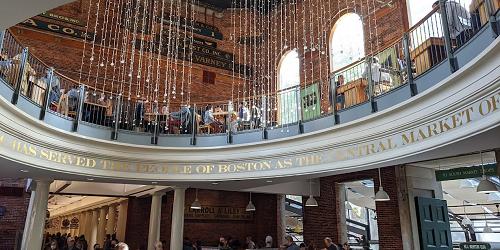 4 South Market Bldg. Boston, MA, 02109 Phone: 617-523-1300
There's a magical place in the center of Boston like no other. It's Faneuil Hall Marketplace. It's always a festival with free entertainment and incredible shopping, 18 fine restaurants and outdoor cafes as well as over 40 eateries in the historic Quincy Market Building. Faneuil Hall Marketplace is Boston's hottest new spot for dining and entertainment. For information call 617-523-1300.
Islands in Boston Harbor, and easy ferry ride from downtown. Swimming, hiking, picnicking. A fun day trip
Let yourself slip back in time with guided lighthouse tours (June-October) and ranger-narrated Discovery and Sunset Cruises (summer). There are also frequent special events and activities held on some islands for people of all ages. Sail the waters that conceal old shipwrecks and histories of war, pirates, and spooks! Find a
ferry
to the islands.
See
Boston Harbor Islands
for full description of this park.