Fairs & Festivals brighten the Berkshires every season of the year
In a landscape like this with so much natural beauty, history, creative and performing artists, craftsmen, food purveyors, wine and beer makers, there are lots of reasons and occasions to hold celebrations of every kind. Year-round this part of Massachusetts is filled with fairs, festivals and other events highlighting the richness found here. Each fall brings with it a special blend of activities for the whole
family
, as do the holidays and warmer months. Come for a family
getaway
to this sweet spot in New England and be delighted.
Berkshire Botanical Garden, 5 West Stockbridge Road Stockbridge, MA Phone: 413-298-3926
October 8-9, 2016
This celebration showcases local crafters & artists, non-stop entertainment, artisan food producers and food trucks. It also features a silent auction, giant tag sales of all kinds, a farmers market, educational workshops and plenty of kids activities, including a haunted house. Visit the Botanical Garden's Farm Camp, Hall of Pumpkins and much more. Tickets sold at the door. No dogs. Admission: Adults, $5; children under age 12 admitted free. Free parking. Time: 10 a.m.-5 p.m.
Three County Fairgrounds, Route 9 and Old Ferry Road Northampton, MA Phone:
October 8-10, 2016
Artists from 30 states show and sell their unique work. Festival is loved for its live performances by acclaimed musicians, flowering sculpture garden, special exhibits, demonstrations and activities. Admission: Adults, $13; seniors, $12; students, $8; children under age 12, free. Free parking Time: Saturday and Sunday, 10 a.m.-6 p.m.; Monday, 10 a.m.-4 p.m.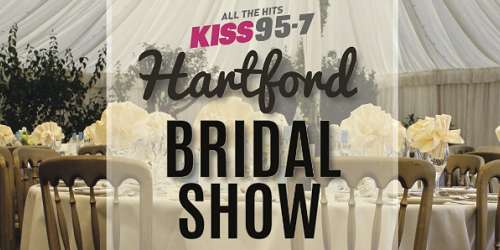 1305 Memorial Avenue West Springfield, MA Phone: 413-737-2443
September 16-October 2, 2016
Fair-goers will enjoy free top name entertainment, The Big E Super Circus, Mardi Gras Parade, the Avenue of States, Storrowton Village, rides, crafts, shopping, foods from around the world and more. Time: 10 a.m.-10 p.m. daily. Cost: Adults, $15; children ages 6-12, $10; children under age 5, free. Admission is $6 after 5 p.m. on Monday-Thursday. Seniors at 60 and older, $12 Monday-Thursday.
Beacon Field, Beacon Street Greenfield, MA Phone:
October 8-9, 2016
Set in rural Greenfield, this is a festival full of blues music, smoked and grilled barbecue, and beer tastings. Also: friendly competitions, activities for kids, vendors and a New England BBQ Society Competition and a Kansas City BBQ Society Competition. Admission: Festival Admission, $5 above at 10; B BQ Samplin', $5; BrewFest Beer Samplin' Saloon on Saturday, $25; Lefty's Beer Saloon on Sunday, $10. Cash only for festival entrance and sampling fees. ATM Not Available On Site. Parking at 48 Sanderson Street and at the Greenfield Middle School. The Greenfield Trolley will provide shuttle service from these locations to Beacon Field. Time: noon-6 p.m.
Wachusett Mountain ski area, 499 Mountain Road Princeton, MA Phone:
October 1-2, 2016
Highlights of this year's event include and oyster festivals, including oyster, clam chowder and shrimp and an Oyster Shucking Competition. The People's Choice Awards will feature chili on Saturday and pulled pork on Sunday. The weekend events also include at Farmers' Market and Craft Fair and Beer Tent throughout the weekend. Time: 10 a.m.-5 p.m. Admission: Adults, $9-$12; children at 6 to 12, $6-$9. Skyrides are an extra fee.
Court Square Springfield, MA Phone:
August 6, 2016
The Springfield Jazz & Roots Festival is family-friendly event designed to bring people of many different walks of life together to share their love and passion for music and art. Sweet, sensual, energetic, and infectious musical sounds from a wide range of genres, including jazz, Latin jazz, gospel, blues, funk and more will fill the air in Court Square. Food will be provided by many vendors, including Blackjack Steakhouse, Neville's Creole Cuisine n' Catering, Nadim's, La Veracruzana, Elegant Affairs, Queenie's Island Cuisine and others. Festival is held rain or shine. Time: 11 a.m.-10 p.m.
Featured musicians are Jose Gonzalez and Banda Criolla, Samirah Evans and Her Handsome Devils, the Eric Krasno Band, Heshima Moja and Ofrecimiento with guest Rayvon Owen, Joey DeFrancesco Trio, Terri Lyne Carrington Group, and Taj Mahal.