Fairs & Festivals brighten the Berkshires every season of the year
In a landscape like this with so much natural beauty, history, creative and performing artists, craftsmen, food purveyors, wine and beer makers, there are lots of reasons and occasions to hold celebrations of every kind. Year-round this part of Massachusetts is filled with fairs, festivals and other events highlighting the richness found here. Each fall brings with it a special blend of activities for the whole
family
, as do the holidays and warmer months. Come for a family
getaway
to this sweet spot in New England and be delighted.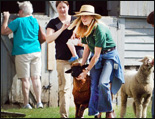 Hancock Shaker Village, 1843 West Housatonic Street Pittsfield, MA Phone: 413-443-0188
September 23-24, 2017
Celebrate the harvest season with food trucks, a farmer's market and crafts — all for sale! Listen to live music, watch farming demos, and even dive into a pile of hay. Harvest of Quilts opens on Friday with exquisite quilt exhibits and sales. Watch the raising of a timber framed building built using 18th and 19th century tools and techniques. Time: Saturday, 10 a.m.-7 p.m.; Sunday, 10 a.m.-5 p.m. Admission: Adults, $20; seniors, $18; youths ages 13-17, $8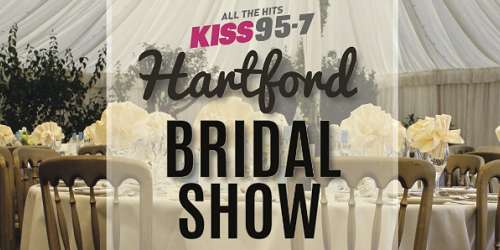 1305 Memorial Avenue West Springfield, MA Phone: 413-737-2443
September 15-October 1, 2017
Fair-goers will enjoy free top name entertainment, The Big E Super Circus, Mardi Gras Parade, the Avenue of States, Storrowton Village, rides, crafts, shopping, foods from around the world and more. Time: 10 a.m.-10 p.m. daily. Cost: Adults, $15; children ages 6-12, $10; children under age 5, free.
Wachusett Mountain Ski Area, 499 Mountain Road Princeton, MA Phone: 978-464-2300
October 21-22, 2017
Taking the best from AppleFest, Wachusett has expanded the calendar to one more event by pulling out the OktoberFest theme! Enjoy German food, music, traditional dancing, beer, craft vendors, a farmers' market, live shows, contests and more. Live music by Tubafrau Hofbrau Band, and Schwarze Schafe Band; stein hoisting contest, keg tossing contest, pie eating contest. Time: Saturday, 10 a.m.-4 p.m.; Sunday, 10 a.m.-3 p.m. Admission: Adults, $5-$8; kids age 6-12, $3-$5, Package deals include SkyRide.
Berkshire Botanical Garden, 5 West Stockbridge Road Stockbridge, MA Phone: 413-298-3926
October 7-8, 2017
This celebration showcases local crafters and artists, non-stop entertainment, artisan food producers and food trucks. It also features a silent auction, giant tag sales of all kinds, a farmers market, educational workshops and plenty of kids activities, including a haunted house. No dogs. Admission: Adults, $7; children under age 12 admitted free. Free parking. Time: 10 a.m.-5 p.m.