Marijuana in Massachusetts
MASSACHUSETTS – Recreation Use of Marijuana by Adults Is Legal Beginning July 2018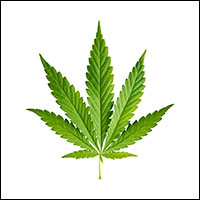 (laws apply to people over age 21)
Sources:
Possession of Pot
You may have up to one ounce of marijuana in your possession, but no more than 5 grams of marijuana may be in the form of concentrate.
You may give away up to one ounce of marijuana as long as there is no compensation; no more than 5 grams many be in the form of concentrate.
In your home, you may possess up to 10 ounces of marijuana
Where to Smoke Pot
You may not smoke marijuana in public or in any place where you are prohibited from smoking tobacco
Hash & Concentrates
An adult may possess up to five grams of marijuana concentrate.
Possession of one ounce or less of hashish is decriminalized and is punishable as a civil offense. An offender over 18 years old will be charged a fine of $100. Offenders under 18 years old must pay a $100 fine and must attend a drug awareness program.
Possession more than one ounces of hash is subject to no more than one year's imprisonment and a fine of no greater than $1000.
Paraphernalia
An adult may buy and use marijuana paraphernalia.
Selling marijuana paraphernalia to someone under 18 years of age is a felony
Driving and Marijuana
You may not use marijuana while driving. You may not have an open container of pot in the passenger area of your car while on the road. (The passenger area does not include a trunk or a locked glove compartment.)
Failure to pass a sobriety test can result in a fine and/or imprisonment.
Simple possession of one ounce or less of pot cannot result in the suspension of driving privileges.
Medical Marijuana
The new law does not change your status as a patient using medical marijuana.
Resources
Use these links for recreational marijuana laws for each New England state.
Marijuana in Connecticut

Marijuana in Rhode Island

Marijuana in Vermont

Marijuana in New Hampshire

Marijuana in Maine