Yes, using marijuana will make you hungry – and food in Massachusetts is abundant!
---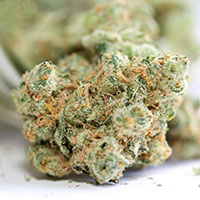 It is well known – and the subject of innumerable jokes – that using cannabis stimulates the appetite. (This is the way the word "munchies" entered dictionaries.) Smoking or otherwise ingesting marijuana literally makes people hungry, but, on top of that, the resulting heightening of sensual responses makes eating more than usually pleasurable. One of the primary activities of vacations – with or without cannabis – is local dining. The Bay State of Massachusetts offers a multitude of fun dining options because it's an oceanside state with an old fishing tradition, because of its many farms throughout the state, and because of its long history of welcoming immigrants and their cuisines.
Restaurants throughout the state, but maybe especially along the Atlantic shore, offer marvelous seafood. One popular and casual delicacy is the lobster roll, often eaten on picnic tables outside a clam shack, just steps from the dock where lobstermen unloaded the catch. Chefs and farmers markets all around the state devise menus of fresh, local ingredients. You know, of course, that farmers markets are stocked with lots of treats, like baked goods, that you can munch on the move. Favorite holidays like St. Patrick's Day, St. Joseph's Day, and Chinese New Year bring moments to enjoy traditional foods of ancestral homelands.