Greater Boston & Cambridge have a huge variety of great things to do & see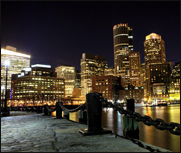 Boston and neighboring Cambridge, facing each other across from the bridge-sprinkled Charles River, has been called the Athens of America for its wealth of universities and museums. A trip here is a great vacation for couples of families; among the highlights are the grand food, music, and heritage-related festivals, from Fourth of July on the Esplanade to the Christmas lights of Faneuil Hall.
Find a quaint, urban
boutique hotel
or a hotel with a lavish
spa
and delve into Revolutionary history, performing arts, and luxury.