South of Boston/Plymouth are home to nature and science centers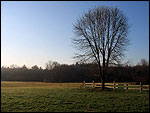 301 Brown Avenue Seekonk, MA, 02771 Phone: 508-761-8230
Caratunk Refuge, operated by the Audubon Society of Rhode Island, provides a protected habitat for native plants and animals as well as many educational programs. Camp is held here in the summer for children and public programs concerning the environment are held year-round for concerned citizens of all ages.
Lloyd Center for Environmental Studies
430 Potomska Road South Dartmouth, MA Phone: 508-990-0505
Visitors can enjoy walking trails and exhibits at this nature preserve, set on 55 acres.
Jacobs Lane Norwell, MA Phone: 617-659-2559
Nature trails are the focal point of this site, which includes a trail for the visually impaired. Exhibits and programs are scheduled here daily.