North of Boston/Merrimack Valley are home to nature and science centers
149 Pond Street Stoneham, MA, 02180 Phone: 617-541-5466
Discover animal wonders from around the world
Here's a fun and educational day out. Located on 26 acres near the Spot Pond reservoir, discover Greater Boston's only white-cheeked gibbon exhibit, home to monkeys, lynxes, snow leopards, Mexican gray wolves, river otters, and the mysterious capybara. Windows to the Wild offers a large free-flight aviary while Treasures of the Sierra Madre features jaguars, cougars, falcon and coati. The zoo runs a program to breed endangered species, is itself run by Zoo New England, and is an accredited member of the Association of Zoos and Aquariums (AZA).
Great Meadows National Wildlife Refuge
Weir Hill Road Sudbury, MA Phone: 978-443-4661
At this sanctuary, visitors can enjoy nine miles of hiking trails, in addition to lectures and other programs in a renovated horse barn.
Parker River Wildlife Refuge, Refuge Road Ipswich, MA Phone: 508-462-4481
Beautiful barrier island and ocean beach for walking, birdwatching
This barrier island and ocean beach at the end of Sandy Point are a beautiful place for walking and observing nature, particularly the aquatic bird life. The piping plover and least tern make their home and nest here. Visitors must enter through the adjacent Parker River National Wildlife Refuge. Parking lots are available. Pedestrians may enter the beach but muse avoid fenced areas to protect birds and dunes. Open sunrise to sunset.
Bearskin Neck
Off Dock Street Rockport, MA Phone:
Scenic shoreline wonder. No admission charge.
Robert S. Peabody Foundation for Archaeology
Phillips Academy, Phillips and Main Streets Andover, MA Phone: 508-364-4201
Exhibits focus on prehistoric archaeology and anthropology.
Drumlin Farm Wildlife Sanctuary
Route 117, South Great Road Lincoln, MA Phone: 617-259-9807
Visitors to this nature preserve will enjoy hiking trails, live farm animals and hayrides. During the winter season sleighrides are offered.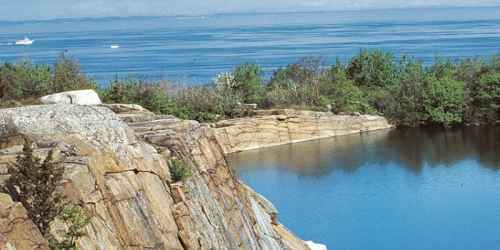 Gott Avenue Rockport, MA Phone: 508-546-2997
Sea views; bird watching; good for walking and picnics
Beautiful property above the Atlanic and Ipswich Bay. Enjoy watching shore birds and exploring wildflower areas. This was formerly a granite-quarrying area. On summer weekends, tours of the quarry are offered; these include a demonstration of granite cutting. There are wildflower walks and tide pool education programs in the summer and bird observation tours in the winter.
See full description
Halibut Point State Park
.
Wolf Hollow
98 Essex Road Ipswich, MA Phone: 508-356-0216
Nature center focusing on the American gray wolf, its role in the ecosystem and the environment around it. There is an admission charge.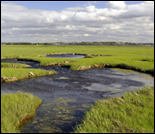 Visitor Center, 6 Plum Island Tpk. Newburyport, MA Phone: 508-465-5753
Parker River National Wildlife Refuge provides feeding, resting, and nesting habitat for migratory birds. Located on the barrier beach of Plum Island, the refuge is comprised of more than 4,700 acres of sandy beach and dune, cranberry bog, maritime forest and shrub land, and freshwater marsh.
Visitors can drive the 6.5 mile long Wildlife Drive and view a variety of habitats including salt marsh, dune, and maritime forest. The Hellcat Interpretive Trail boardwalk includes both a marsh and dune loop. A number of other boardwalks provide access to the refuge's ocean beach.
Note: beaches are closed April 1 through late summer to protect piping plovers)
. The refuge visitor center has exhibits, an auditorium with an introductory video about the refuge, and a gift shop.
Refuge map.
Ipswich River Wildlife Sanctuary
Perkins Row Topsfield, MA Phone: 508-887-9264
10 miles of trails and an observation tower are set in this natural preserve.