Greater Boston and Cambridge have ots of fresh and salt water fishing locations
William J. Day Blvd. South Boston, MA Phone: 617-727-5114
This sandy beach, maintained by the state Department of Conservation and Recreation, is one of the best swimming beaches in the area, with nearby public amenities and great views of the harbor. New sand, new walkways, benches, lighting, shade shelters and award winning landscaping have helped to make Carson Beach a popular destination. "Mother's Rest" and its fishing pier have also been rehabilitated, making for a beautiful picnic area with a fantastic view of the Harbor. Life guards. To reach the beach on the subway take the Red Line to JFK/UMass. Or use the bus on routes 5, 8, 11, 16, or 41. Parking available.
Islands in Boston Harbor, and easy ferry ride from downtown. Swimming, hiking, picnicking. A fun day trip
Only a few decades ago, these waters were unusable; but modern ecological technology has renewed the Harbor's reputation for fishing during the day and at night. The Brewster Islands are especially popular with boaters. Striped bass, bluefish, flounder, skate, haddock, and cod are among your many potential catches! Find a
ferry
to the islands.
See
Boston Harbor Islands
for full description of this park.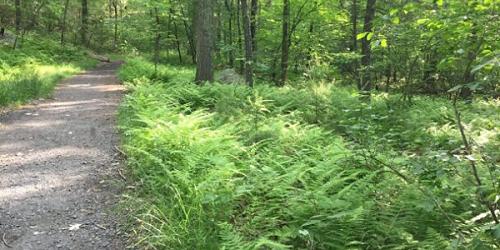 Hartford Street Medfield, MA, 02052 Phone: 508-785-0339
Just 30 minutes from downtown Boston
Rocky Woods features over six miles of former woods roads and footpaths rambling through rolling hills of white pine and red oak. Explorers of the four ponds on the reservation may find bullfrogs and painted turtles, and visitors can enjoy catch-and-release fishing from these shores. Recent landscape renovations have created a scenic meadow, grassy common areas, sandy shorelines, and plantings of ornamental shrubs. Restrooms, picnic tables and a pavilion are onsite, and future plans include creating a visitor center and improved children's play area.
Stony Brook Reservation
Turtle Pond Parkway Hyde Park, MA Phone: 617-698-1802
Sunfish and Perch await anglers in Turtle Pond at this 475-acre park and wildlife refuge, featuring fishing areas, biking and hiking trails, public swimming, and picnic areas. Programs are scheduled throughout the year.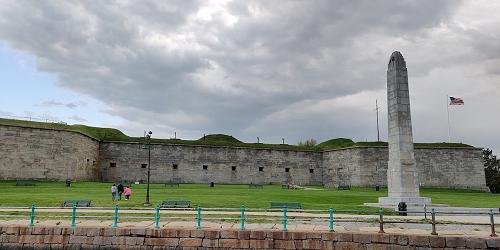 William J. Day Blvd. South Boston, MA Phone: 617-727-5290
Bayside string of parks and beaches easily accessible to Boston; walking, swimming, fishing
Castle Island is one of Boston's most popular fishing spots. Fish off the pier and around Pleasure Bay. Search the side of "the bowl," as named by fishermen, across from the shallow beach for a quiet spot to cast away.
See
Castle Island, Pleasure Bay, M Street Beach and Carson Beach
for full description of this park.
Weymouth Back River Reservation
Small reservation features historic areas and great fishing spots. Stodder's Neck provides harborside walking trails and a hilltop view of the Back River.
Beaver Brook Reservation
Mill Street Waltham, MA Phone: 617-484-6357
Small nature preserve offers biking paths, fishing and swimming areas, interpretive programs, and small historic sites. Full toilet facilities are available.
43 Commonwealth Road Natick, MA Phone: 508-653-9641
Day-use park for water sports; some sports are allowed or prohibited
Fishing, along with boating and other water sports like padding and windsurfing, is done on the large park not far from metropolitan Boston.
See
full description
of Cochituate State Park for detailes about boating limitations and regulations.
Daily parking fee:
$8 for Massachusetts vehicle; $10 for out-of-state vehicle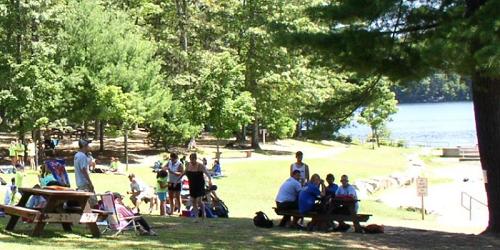 162 West Union Street Ashland, MA, 01721 Phone: 508 881-4092
Fishing is done on the large reservoir at this park. A boat ramp is available. Motorized and non-motorized boats are permitted.
Daily parking fee: $8 for Massachusetts vehicle; $10 for out-of-state vehicle.
Hammond Pond Reservation
Hammond Pond Parkway Newton, MA Phone: 617-698-1802
Visitors to this small nature preserve can enjoy fishing, hiking and biking trails, and picnic areas.