Farmers markets in the Martha's Vineyard and Nantucket are rich with local foods, culture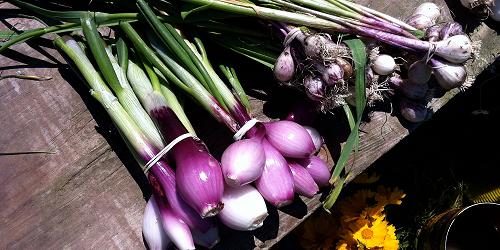 Washington Park, Seaview Avenue Oak Bluffs, MA Phone: 508-939-1076
This buzzing sea-side market is a short walk from the ferry and features local produce, gourmet to-go treats, vintage stuff, massage therapists, two hours of live music, and more!
Dates and Hours:: May 14-October 9; Sundays; 10 a.m. to 2 p.m. in May, June, September and October; 9 a.m. to 1 p.m. July through August 20

Summer location: The Grange Hall on State Road; Winter location: indoors at 35 Panhandle Road West Tisbury, MA Phone: 508-693-4359
This market is a jam-packed event with live local talent, plenty of specialty food vendors with exotic treats, flowers and herbs. Market is held rain or shine.
Dates and Hours in 2016: Wednesdays and Saturdays, 9 a.m.-noon. The 2016 Saturday market starts on June 11 and runs to October 8. The Wednesday market will run from June 22 to August 31.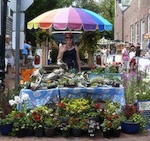 Two locations: Cambridge & North Union Streets and Community Farm Institute, 168 Hummock Pond Road Nantucket, MA Phone:
Vendors include growers, artisans, and prepared food purveyors. There are live music performances, kids' activity tables, demonstrations and more. Visitors to the market have noted a "street festival" atmosphere that welcomes year round residents and visitors to shop and mingle. Come spend an hour enjoying music, breakfast, and shopping. Markets are weather permitting.
Dates and Hours: at Cambridge and North Union Streets, June 10-October 14 on Saturdays, 9 a.m.-1 p.m.
Community Farm Institute, 168 Hummock Pond Road, July 5-August 30 on Wednesdays, 3:30 -6:30 p.m. (no market July 26).