Cape Cod welcomes romantic vacationers
Cape Cod -- that sandy peninsula off the east end of Massachusetts -- has attractions for people of all ages and tastes, and people looking for a romantic weekend are certainly among them. Towns from Hyannis and Barnstable through Chatham and out to remote Provincetown offer luxurious hotels, inns, and resorts to guests seeking a romantic getaway. While on Cape Cod, be sure to explore the Cape Cod National Seashore and try to take a whale watch cruise or dune tour. And don't pass on the fried clams, ever,
95 Chase Avenue Dennisport, MA, 02639 Phone: 508-398-6922 Toll-Free: 866-469-8222
Cape Cod, and romance, are waiting for you at this comfortable resort
Escape to the shores of romantic Cape Cod Bay by booking your vacation at the Edgewater Beach Resort. From your comfortable, roomy quarters with water views at the resort (some units come with fireplaces), take a short stroll over the sand to a private beach, where the two of you can soak in the sun and salt air – or revel in the pastels of a Cape Cod sunset. Back at the resort, enjoy the amenities, from the indoor pool and spa, heated outdoor pool, whirlpool and hot tub to the putting green and fitness center. Take a short drive to Chatham, one of the Cape's loveliest towns, perfect for strolling and dining, or head to the ferry docks and travel over to Nantucket or Martha's Vineyard.
543 Commercial Street Provincetown, MA, 02657 Phone: 508-487-1726
Rekindle romance in enchanting Provincetown
Cape Cod is the place to rekindle romance, and the Surfside Hotel & Suites in Provincetown, Mass, is the place to stay. Our enchanting beachfront resort offers 83 guestrooms, three newly-updated Jacuzzi suites, and one- and two-bedroom apartments. And we're nestled directly along Cape Cod Bay. You can watch the waves crash on the sands from our balconies. Swim or build sand castles on our private beach. Unwind beside the heated saltwater pool in our courtyard with a refreshing drink from our Lighthouse Bar. In the evening snuggle beneath the stars by our patio firepit. By day explore downtown Provincetown with its unique shops and galleries. Indulge in a lobster dinner at one of the many fine restaurants. Or take a whale watch cruise, and see humpbacks sport and play.
2907 Main Street (Route 6A) Brewster, MA, 02631 Phone: 508-896-9000 Toll-Free: 800-343-6074
Swept Away
Your senses are in for a treat at this romantic Cape Cod lodging. As Cape Cod Bay comes into breathtaking views, the wind and surf will call your names. The scent of the sea, of manicured lawns and flowering gardens will fill the head. Delicious food from fine to casual dining to rooftop, terrace and poolside cocktails and fare will quench the thirst and hungers. You'll be swept away by natural beauty, historic charm, unlimited amenities and first class service in not one but two spectacular locations on 429 acres. Enjoy private guest rooms or villas, the beach, indoor and outdoor pools, fitness centers, weight rooms and a golf course designed by Jack Nicklaus. The region's premier location for recreation and relaxation has something for every lover.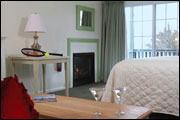 13 South Orleans Road - Route 28 Orleans, MA, 02653 Phone: 508-255-1203 Toll-Free: 800-343-2233
Get to know the Cape, and each other, from this Orleans inn
Savor the beauty of the Outer Cape when you plan your couples getaway at The Cove on the Waterfront, in the heart of Orleans, one of Cape Cod's most charming towns. Ask for a suite with a fireplace, or a room with a private deck overlooking the water (and wake every morning to sea breezes). Enjoy the sparkling pool in season, or stroll down to romantic restaurants, boutiques and galleries. Rent a kayak to explore the bay's many inlets, tour a lighthouse, bike the gorgeous Cape Cod Rail Trail or pitch an umbrella on a bay or ocean beach, lake or pond. (Paw Wah Point, along Pleasant Bay, is a particularly lovely spot for walking and picnicking.) Go whale-, bird- or seal-watching, deep-sea fishing or play a round of golf. The options are endless "Down Cape".
183 Main Street West Yarmouth, MA, 02673 Phone: 508-771-3666 Toll-Free: 866-469-8222
So much to do inside and outside your getaway lodging on the Cape
You could spend your entire Cape couple vacation tucked away in one of the 229 suites and townhouses at The Cove in Yarmouth. After all, there are the two indoor and two outdoor pools, the whirlpool spa, the sauna/steam room and gym, three indoor tennis courts and two racquetball courts. The Loft restaurant, with nightly entertainment, serves casual food with a hint of sophistication – you can even get poolside service or order from a late-night menu. Relax in your spacious rooms or order up a massage. If you decide to head out for adventure, you're close to the Cape's fabulous beaches, eclectic restaurants, fishing, golf and shopping. Or take a ferry to romantic Nantucket or Martha's Vineyard.
Two Luxurious Locations Martha's Vineyard and Nantucket, MA, 02539 Phone: 866-335-1133
Enjoy a Romantic Getaway Close to Cape Cod
Experience a romantic getaway to The Nantucket Hotel, one of the "Top 25 Hotels in the United States" – per TripAdvisor. Located in downtown Nantucket near shops, restaurants, and beaches. Featuring upscale hotel rooms and 1-4 bedroom suites and cottages; fitness and spa facility; heated pools; hot tub; Concierge; and Breeze Restaurant.
Escape to Martha's Vineyard, a 35-minute ferry ride from Cape Cod, and the Winnetu Oceanside Resort at South Beach, Edgartown. A Conde Nast Traveler Top 25 U.S. resort. Studios, 1-4 bedroom suites and cottages; heated pools; fitness center; tennis, yoga; Concierge. Also available: massages, bike rentals, and ocean-view dining at The Dunes.
Plan your next romantic getaway to both Resorts and we'll take you door-to-door between the islands and our properties.
149 Main Street Historic Sandwich Village, MA, 02563 Phone: 508-888-3622 Toll-Free: 800-444-3566
A fairy-tale boutique inn...a couples' dream!
The romance of the past with the luxuries of today, this award-winning Inn is the centerpiece of Sandwich Village. Offering forty-eight elegant, individually appointed rooms including plush fireplace suites featuring oversized whirlpool tubs, balconies, heated tile floors and posh Suite Dreams amenities. The Dan'l Webster's Beach Plum Spa offers a quiet repose for men and women - the Couples Massage is the piece de resistance. Enjoy a romantic dinner, fireside or in the sun or moonlit Conservatory. Savor creative cuisine and innovative chef's specials. The rustic Tavern at the Inn offers casual fare. The inn is just minutes from the Cape Cod Canal and close to beaches, golf, shopping, historic attractions, hiking and biking. Romantic couples getaway packages available. Reserve online.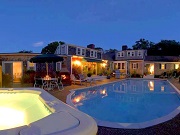 2504 Route 6A Barnstable, MA, 02630 Phone: 508-362-6823 Toll-Free: 800-909-6923
Romance Packages to make your cup runneth over
The best B&B/Inn on the Cape doesn't miss a beat when it comes to romance. If it were a novel, Fabio would be on the cover. Rooms with wood-burning fireplaces, top-of-the-line bedding and linens and modern, in-room baths. Outside a courtyard, a solar-heated salt water pool, year-round hot tub, wood-burning fireplace, a yoga and spa retreat. Gentlemen, take care of business with her favorite seasonal flowers, a bottle of local Truro Vineyards wine, a selection of fresh cheeses and wine-friendly munchies and Inn-made chocolate-covered strawberries. Ladies, show your hunka-hunka some burnin' love with a large growler of freshly brewed Cape Cod Beer, bags of Cape Cod Chips, a lightship basket of local munchies and two souvenir Cape Cod Beer pint glasses. He will thank you, "thankyouverymudge."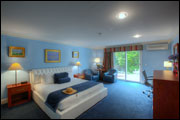 1191 Orleans Road Chatham, MA, 02633 Phone: 508-945-1133 Toll-Free: 800-547-1011
Get away to one of the Cape's most romantic towns and resorts
Need to get away from the hustle and bustle? For years, couples have been coming to Pleasant Bay Village in Chatham, the Cape's most charming town, for fun and relaxation. Choose a room or suite with a hydro-massage or Jacuzzi bathtub and a view of the resort's peaceful Zen courtyard with small waterfalls. Stroll through colorful gardens, with several nooks for conversation, or enjoy a swim in the pristine outdoor pool. And don't forget to experience all quaint Chatham has to offer, from fabulous restaurants to boutiques, galleries, antiques shops and bookstores. Walk by stately Chatham Light, stake your umbrella on a gorgeous ocean beach or take a day trip to the National Seashore, Cape Cod Rail Trail or the nightlife of Provincetown or Hyannis.
1225 Iyannough Road Hyannis, MA, 02601 Phone: 877-568-4920
Escape for a romantic rendez-vous at the Cape Codder and you may never want to leave!
Everything is here for you...relax in your oversized Jacuzzi and nestle next to the fire for a romantic evening (both amenities available in elegantly appointed suites). Experience tranquility together with a Couples Massage in our Beach Plum Spa. Savor delightful cuisine, fine wines and entertainment in our Grand Cru Wine Bar & Grill or award-winning cuisine at our Hearth 'n Kettle Restaurant or enjoy outdoor dining and entertainment on The Deck. Make a splash in the Water Park or Heated Outdoor Pool. Stroll through the manicured courtyard or roast marshmallows by the bonfire. Shopping, attractions, beaches and more are all close-by. Romantic couples' packages available. Reserve online.
Historic Shore Street Falmouth, MA, 02541 Phone: 508-540-3000 Toll-Free: 800-352-7100
Take a romantic time out in historic Falmouth
Seclusion and solitude are yours and you'll have plenty of both on a historic street in a easily accessible part of Cape Cod. Walk the scenic and shop strewn streets amid galleries, shops and intimate cafes. Turn around and you're at picture-perfect Surf Drive Beach with its spectacular view of Martha's Vineyard Island and Nobska Lighthouse on the bluff. Four fully restored 18th century Sea Captain's houses offer the cozy comfort and romance of a country inn with traditional furnishings and yesteryear charm. Two contemporary buildings offer the streamlined style of a conventional hotel. Park the car, settle in and when you feel like it, set out for the village, beach, duck pond, bird sanctuary, day spa, trolley stop, churches, library and "restaurant row" - with a dozen excellent eateries.