See Plymouth, MA
Plymouth County brims with things to see and do this fall
---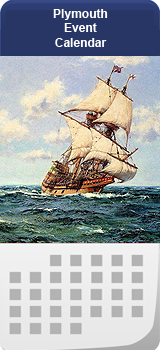 Pilgrim and Wampanoag history are an important part of what See Plymouth offers but History is just the beginning!
Stroll Town Wharf and State Pier to explore numerous water activities. See majestic whales in their natural habitats with daily whale watching cruises. Enjoy a unique and fun-filled day on the water and keep cameras ready to capture great moments!
Perhaps a more hands-on activity like charter fishing is more to your liking. Book a half- or full-day trip on one of the fantastic fishing vessels to test your skills with a rod and reel and come home with your very own catch of the day--or tales of the one that got away.
For a more relaxed sightseeing experience, consider one of our many harbor cruises. Visitors can enjoy a relaxing tour of the harbor or take part in a dinner or specialty cruise.
Just minutes from Cape Cod and Boston, summer in Plymouth is a time for visitors to experience great scenic views, surprising dining options, quaint shops, and many evening open-air concerts.
Explore all the County has to offer, you will be pleasantly surprised at the variety of activities. The place is buzzing, don't miss it!