Cape Cod, Massachusetts
Winter brings quiet and
brilliant beauty
---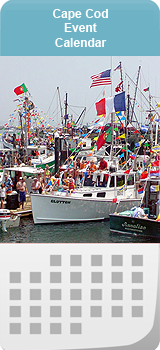 Find more great things to do and places to visit in this region.
Come to Cape Cod this winter – you may be overwhelmed by the brilliant beauty of the ocean and the dunes in the winter light, or the restful intimacy of the streets and inns and restaurants. Sit by the fire and sip wine or tea at a romantic inn or quaint B&B. take a massage or a soak at a full-service resort. A brisk beach walk on a sun-filled day will restore your spirits. Visit art museums, take in a symphony concert and enjoy great seafood. Browse dozens of antique shops and art galleries. You will be happy that you discovered the beauty of Cape Cod in the winter.
Visit the Cape Cod Chamber to book your stay and warm up this winter on Cape Cod! You can also find us on Facebook, Twitter, YouTube, Instagram and Pinterest at @VisitCapeCod!
And stay connected through the weekly Cape Cod Travel Guide blog! Get insider tips on whale watching, where to find the best lobster roll, the best bike rides, rainy day fun with your kids (or not), new attractions and upcoming events. Read all of the latest articles on Cape Cod in the "shoulder season" on our website, and tell us about your favorites on social media!
Come #FindYourCape today. For more information, visit www.CapeCodChamber.org or call 888-33CAPECOD. You can also find us on Facebook, Twitter, YouTube and Instagram at @VisitCapeCod!