Cape Cod, Nantucket, Martha's Vineyard, MA
Winter is a time of quiet beauty
on the Cape & Islands
---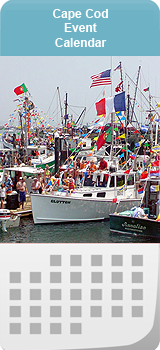 More great things to do and places to visit
Choose a getaway to Cape Cod in winter for cozy, private time drenched with natural beauty. The snow and beach sands will sparkle on a sunny day; don't miss a brisk walk on a beach or through a snowy woods. Lodgings are hospitable and range in size from romantic inns to unique B&Bs to full-service resorts. Hop onto two wheels and explore the hiking and biking trail or savor indoor adventures at shops and art galleries. A spa experience is always an extra treat when you're on vacation. Surround yourself with the beauty of the Cod this winter Book your stay now! Visit CapeCodChamber.org or social media at @VisitCapeCod.
Show and expand your love for Martha's Vineyard with a winter getaway that may reveal island beauties you missed in the flurry of summer. Start, if you wish, with a glorious walk in the sun and sand -- Trails MV app will guide you! Attractions like Martha's Vineyard Museum, Island Alpaca, and the Gingerbread Cottages are open for your enjoyment and education. Most shops are open year-round. Enjoy nature programs at Cape Poge/Long Point wildlife refuges; take an excursion to the lighthouses; enjoy the good food at dine-in and take-out at island restaurants. Featherston Center for the Arts displays photos of island beauty. Stay safe, apart and inspired to Love Local MV!
Surrounding ocean waters ease the temperatures and make Nantucket's weather mild in winter. Take a walk past bare or snow-covered cranberry bogs, and on trails through forests. Beaches walks are private and uplifting. Walk inspiring Siasconset Bluff Walk and visit nearby Sankaty Head Light or immense, awesome Coskata-Coatue Wildlife Refuge and Great Point Light. Fuel yourself with take-away meals from Bartlett's Farm's take-away meals. Tuck into eateries for steaming meals, Nantucket's renowned Bay-Scallops, craft cocktails, dinner.