Malls, outlets & shopping centers are fun to visit on a Massachusetts trip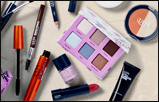 A visit to a mall or a factory outlet is a fun diversion on your Massachusetts vacation. Malls in almost every part of the state sell all the national brands you favor. When it comes to outlets, remember that this oldest part of New England has a long history of textile and leather goods manufacturing. Visit outlets for the finest-quality consumer goods from clothing to shoes to woolen products. Remember to take back gifts for the folks back home.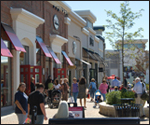 174 Colony Place Plymouth, MA, 02360 Phone: 508-746-7663
Plymouth Colony has its own special shopping place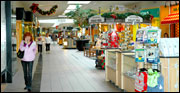 101 Kingston Collection Way Kingston, MA, 02364 Phone: 781-582-2445
This easily accessible mall means you can shop without the drop
Kingston Collection is anchored by some of the nation's most popular brands for shopping and entertainment: Macy's, Target and Regal Cinemas. You'll find everything from clothing and accessories, footwear, cell phone services, electronics and even go kart racing! Bar Rustic and Waxy's Modern Irish Bar offer sit down dining in addition to a food court. Specialty boutiques make the shopping fun: Victoria's Secret, Charlotte Russe, Hollister, American Eagle, Yankee Candle Company, Newbury Comics, Famous Footwear and Clark's. Access is off Route 3 in Kingston and the commuter rail line between Boston and Cape Cod makes the travel even easier. Visit our website and follow us on Facebook, Instagram and Twitter for a complete directory of stores, ongoing specials, promotions and a calendar of events.