Malls, outlets & shopping centers are fun to visit on a Massachusetts trip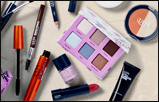 A visit to a mall or a factory outlet is a fun diversion on your Massachusetts vacation. Malls in almost every part of the state sell all the national brands you favor. When it comes to outlets, remember that this oldest part of New England has a long history of textile and leather goods manufacturing. Visit outlets for the finest-quality consumer goods from clothing to shoes to woolen products. Remember to take back gifts for the folks back home.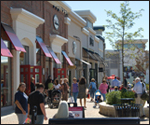 174 Colony Place Plymouth, MA, 02360 Phone: 508-746-7663
Plymouth Colony has its own special shopping place
Shop where the pilgrims landed. You're there where it all began and can enjoy the many historic attractions that make Plymouth so special. Located midway between Boston and Cape Cod this South Shore destination offers miles of beaches, golf courses, great restaurants and cultural activities. And Colony Place. When you're ready to take a break or do some serious browsing, you'll find more than 40 of your favorite stores from bed and bath products and electronics to shoes, casual and high fashion clothing, sporting goods and hair salons. There are jewelry shops, pet supplies, home furnishings and even a Walmart. Family fun and special events are available all year round like Mom's Day Out, Sidewalk Sales, Kids Expo, Women's Expo and the Enchanted Storybook Village. The mall has it all.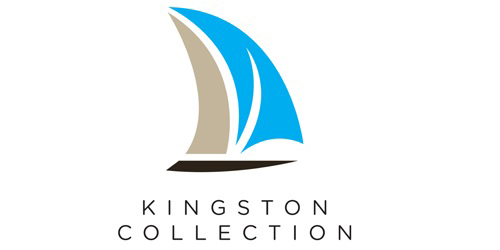 101 Kingston Collection Way Kingston, MA, 02364 Phone: 781-582-2445
A retail destination with an historic pedigree
Located off Route 3 in Kingston MA, you're in Plymouth County's tourist Mecca near the first permanent English settlement in America. The mall's access has been enhanced by the new commuter rail line that connects the region to Boston and Cape Cod making it easy for people to take advantage of the unique cultural, historical and recreational attractions offered in the area. The mall features fashion accessories, shoes, specialty foods, cell phone and electronics businesses, an automotive center, sit down dining and a food court the all important movie theater. The mall is anchored by Macy's, Target and Regal Cinemas and national brands within specialty boutiques including Victoria's Secret, Gap, Charlotte Russe, Hollister Outlet, American Eagle, Yankee Candle Company, K1 Speed Go-karting and Abercrombie and Fitch Outlet.